So ähnlich.
Ich hab mir dieses wunderschöne Haarband von Cosmic Inc. Tokyo bei brands4friends mühsam erkämpft und mich so sehr darauf gefreut. Und dann so ein Reinfall.

Crown of Thornes is my title. We are close to that. I recently bought this headband from Cosmic Inc. Tokyo via brands4friends and was so happy to get one. It looked absolutely gorgeous! And than such a disaster.




Bitte schaut mal genauer auf das Close-up. Mein Freund musste mir helfen mich wieder aus dem Ding zu befreien. Die Ösen sind nicht geschlossen und es haben sich ganze Strähnen darin verheddert und verklemmt. Es hat geziept ohne Ende, Haar wurde ausgerissen, es dauerte und war nur nervig. Und ärgerlich. So hübsch ich es fand, ich habe es zurück geschickt.
Für ein Haarband, das regulär fast 50€ kosten soll, erwarte ich definitiv etwas anderes. Billigschmuck der so tut, als wäre er teuer. Sehr unerfreulich. Ihr könnt euch also denken, wieso es dazu kein Tragefoto gibt.

Take a look at the close-up. My boyfriend had to detangle me from this shit. It hurt, whole strands were caught in the eyelets, it was a real little horror.
I was so angry. I expected something better thinking of the original price of almost 50€. Of course I sent it back. Very disappointing. You can imagine why I made no actionpic.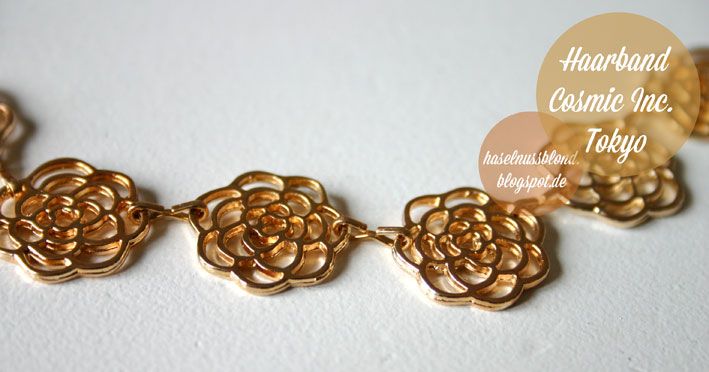 Labels: accessoires