Und nun zu den schönen Dingen. Weil ich nicht nur gut rumdoktorn kann, sondern auch gut frisieren. Und das ist es vermutlich eher, was euch interessiert, die Haarausfallinfos nehmt ihr eher so als Begleitdokumentation mit, schätze ich.
Die Bilder sind etwa drei Wochen alt.

And now we come back to the bright sides of life. Because I guess hairstyles for fine hair are of higher interest than my hairloss information and documentation.
Photos are about three weeks old.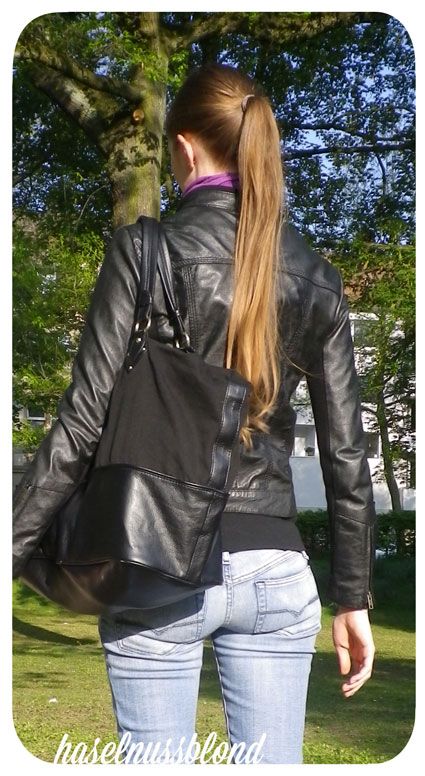 "Always look on the briiiiight sides of life! - Di-dum! Di-dum-di-dum-di-dum!"
Labels: hairstyles