Manche Leute spielen Fußball, manche Poker, manche reiten oder sitzen im Schrebergarten. Ich treffe mich mit anderen Haarnerds.
Some people play soccer, some play poker, some are riders and others spend their time in their allotement. I go to meet other longhair nerds.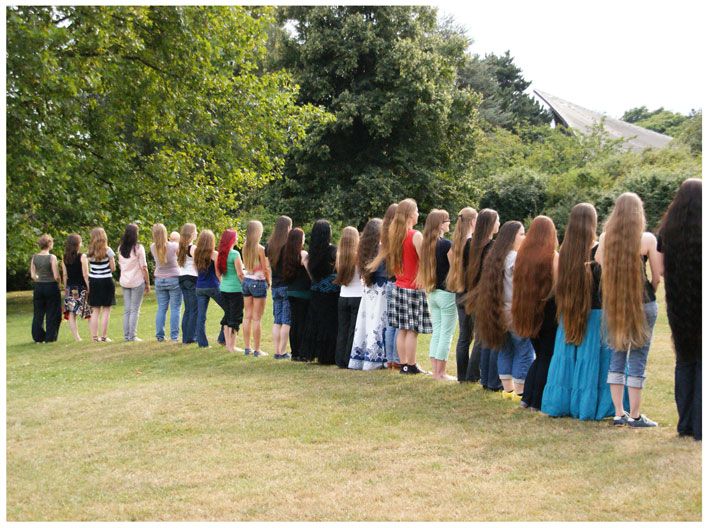 Thanx to Vila's friend for these photos.

Wir haben versucht uns nach proportioanler Haarlänge zu sortieren. Dafür stehe ich fast richtig, hätte nur mit dem Herrn im Rock neben mir den Platz tauschen müssen. :) Wenn wir uns nach Haarlänge "Kante am bodennächsten" sortiert hätten, würde ich deutlich weiter links stehen, vermutlich links des Mädchens mit den roten Haaren auf dem grünen T-Shirt.Viel Körpergröße lässt die Haare kürzer wirken im Vergleich. Welch Weisheit.
We tried to sort by hairlength - proportional hairlength. Therefore my place would have been to the right of the guy with the skirt.
If we sorted by length "closest to floorlength" (grasslength...) , my place would have been very far on the left side, I guess left of the girl with the red hair und the green t-shirt. Beeing tall makes your hair look shorter in comparison.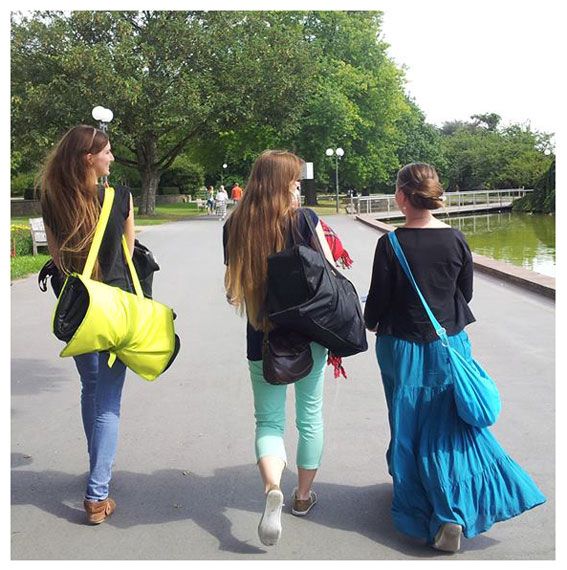 Thanx to Marishka for this photo.
Labels: cometogether, length